Total sound artist "Takaaki Konno" remodeled the quality of old and new high-pitched tones machine parts that he selected carefully originally.
About the recording environment such as anti-cable,power supplying,vibration,electromagnetic wave,and measures for wave motion,
he pursued an ideal thoroughly so that there was not it once.
He was in charge of mixture, mastering, and disk production throughout.
Furthermore, he produced ultimate high sound quality disk,
by directly and one piece of one piece carefully writing in the best sound quality work
from hard disk to CD-R given demagnetization,magnetic field processing,and special wave motion transcription by Taiyo Yoden.
He pursued an ideal about the process of manufacture,and installed telephone pole exclusively for studio.
Though drawn power supply was clean, he worked in high quality thing only in the time with a few power supply pollution.He wrote in all data to disk.
He did not permit it even that any person except him could touch product and facilities to the last leg by stock argument that the directionality of the sound quality was different when the hand(wave motion) of another person entered in a manufacturing process.

Please feel "The genuine one flake" that he made for time and passion with your whole body.
Writing in data to disk directly from hard disk used in recording!

This is the birth of first-class hireso data disk!
● No copy(using just data of Pro Tools)

● Power supply that was managed thoroughly(Indoor wiring,power supply cables, and so on)

● Using DVD-R which selected carefully

BUY!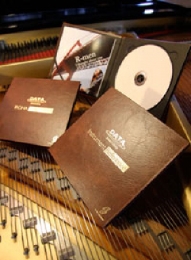 Various
「 Instrument Reference Vol.1」
TMDA-0001/19,800yen(tax in)/classic
<track list>
1.Sax「Osamu Inoue/Summer Time」2.piano「Keiko Borjeson/My Africa」
3.Bass「Ryu Kawamura/Beijing Duck's Screaming」4.Drums「Taro Koyama/Naked Singularity」
5.Guitar「Takaaki Konno/Love Me Please」6.gayageum「Chanf Yufa/pennore」
7.Vibraphone「Kouichi Uchida/The Song Is Ended」8.Percussion「Erika Makino/Talking time of birds」9.Vocal「-iroha-/Furusato」10.Piano Trio「R-men/Higeoyaji No Blues」
11.Shino Flute「Tosha Suiho/Hibari」12.Japanese Hayashi「Tosha Roho/Tenchishoran」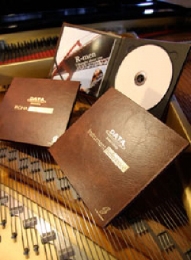 -iroha-「The Simple」 
TMDA-0002/19,800yen(tax in)/jazz female vocal
<track list>
『TRIO』
1. Don't Worry 'Bout A Thing 2. Moondance 3. Mercy Mercy Mercy
『DUO』
4. Just The Two Of Us 5. Dream A Little Dream Of Me 6. The Look Of Love
7. I Need To Be In Love 8. Misty
『SOLO』
9. miagete goran yoru no hoshiwo 10. Yarikoyazinna(bonus track)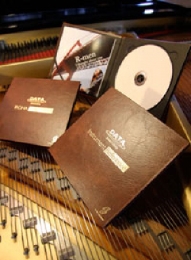 R-men/ I thought about you
TMDA-0003/19,800yen(tax in)/jazz piano trio
<track list>
1. Blue 'n' Boggie  2. The Good Life  3. akai hashi no shita de 4. In a Mellow Tone
5. Everything Happens to Me  6. I Thought about You  7. Broadway  
8. Good Morning Heartache 9. Higeoyaji No Blues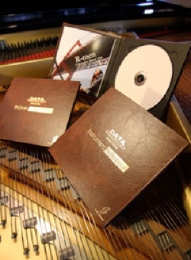 KANKAWA「ORGANIST」
TMDA-0005/19,800yen(tax in)
/JAZZ ORGAN
<track list>
1.Prologue 2.Dear Myself 3.Left Alone 4. Softly as in a Morning Sunrise
5. A Night in Tunisia 6. Misty 7. Satin Doll 8. Blue Bossa 9. Portuguese Soul